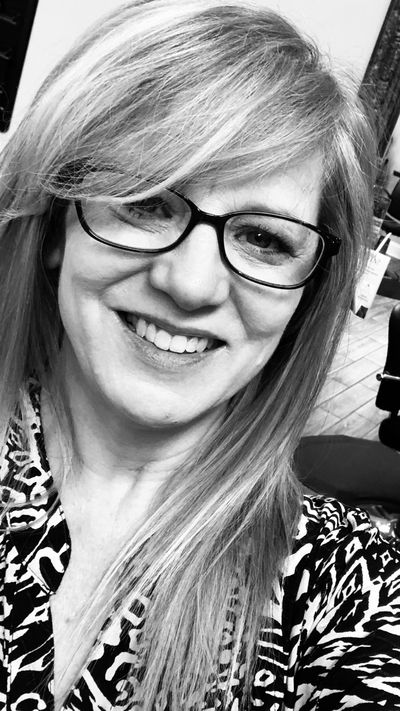 Melanie Thigpen
Level 3 Stylist & Nail Tech
Melanie has lived in Aiken for over 26 years. She and her husband of 24 years have 2 boys. She has over 20 years of experience in the field of cosmetology. She graduated from Kenneth Schuler's School of Cosmetology in North Augusta, SC. She then began work at Imago Hair Salon and Day Spa in downtown Aiken. Her focus has always been the salon experience for her clients.
In 2006, she went back to school to obtain her certification for her instructor's license. She then began working at Aiken School of Cosmetology where she taught until 2017. She has been Lead Instructor, teaching Cosmetology, Nail Technology and the Esthetics Programs, as well as, Financial Aid and Admissions Director. She teaches Continuing Education Classes for South Carolina Association of Cosmetology Schools in Cosmetology, Nail Technology as well as, Instructors for re-certification. Melanie is also a chairperson for the South Carolina Association of Cosmetology Schools Student competition held each year in Columbia South Carolina. She is passionate about the Cosmetology Industry, she truly does love every aspect and with her educational background she often shares her knowledge of hair, skin or nails with her clients. She is a wealth of tips and tricks.
She loves corrective color, because it makes her think, nail technology for the creativity of nail art and Esthetics where her most recently found passion has flourished as a Airbrush Makeup Artist for the past 5 years. Her Airbrushing skills have made many brides radiant, prom goers beam and photo shoots flawless. You can see some of her Airbrush work on www.paxton-portraits.com under "Before and Afters" check it out.
Melanie is an OPI certified Nail technician, Certified Electric File Operator, and Certified Colorist with experience with multiple color lines.