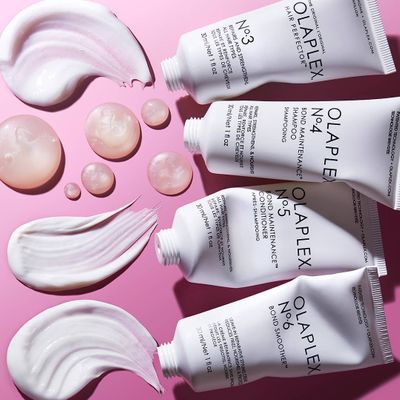 Olaplex
OLAPLEX restores damaged and compromised hair by repairing from the inside out with our patented single ingredient, bis-amino diglycol dimaleate.
Once all the bonds are intact and in alignment, you have healthy, beautiful, shiny, touchable hair.
Olaplex has a patented active chemistry that works on a molecular level. Bis-AminoPropyl Diglycol Dimaleate, a single molecule, dramatically improves the hair strength, protects from within, and provides immediate results for all hair types.